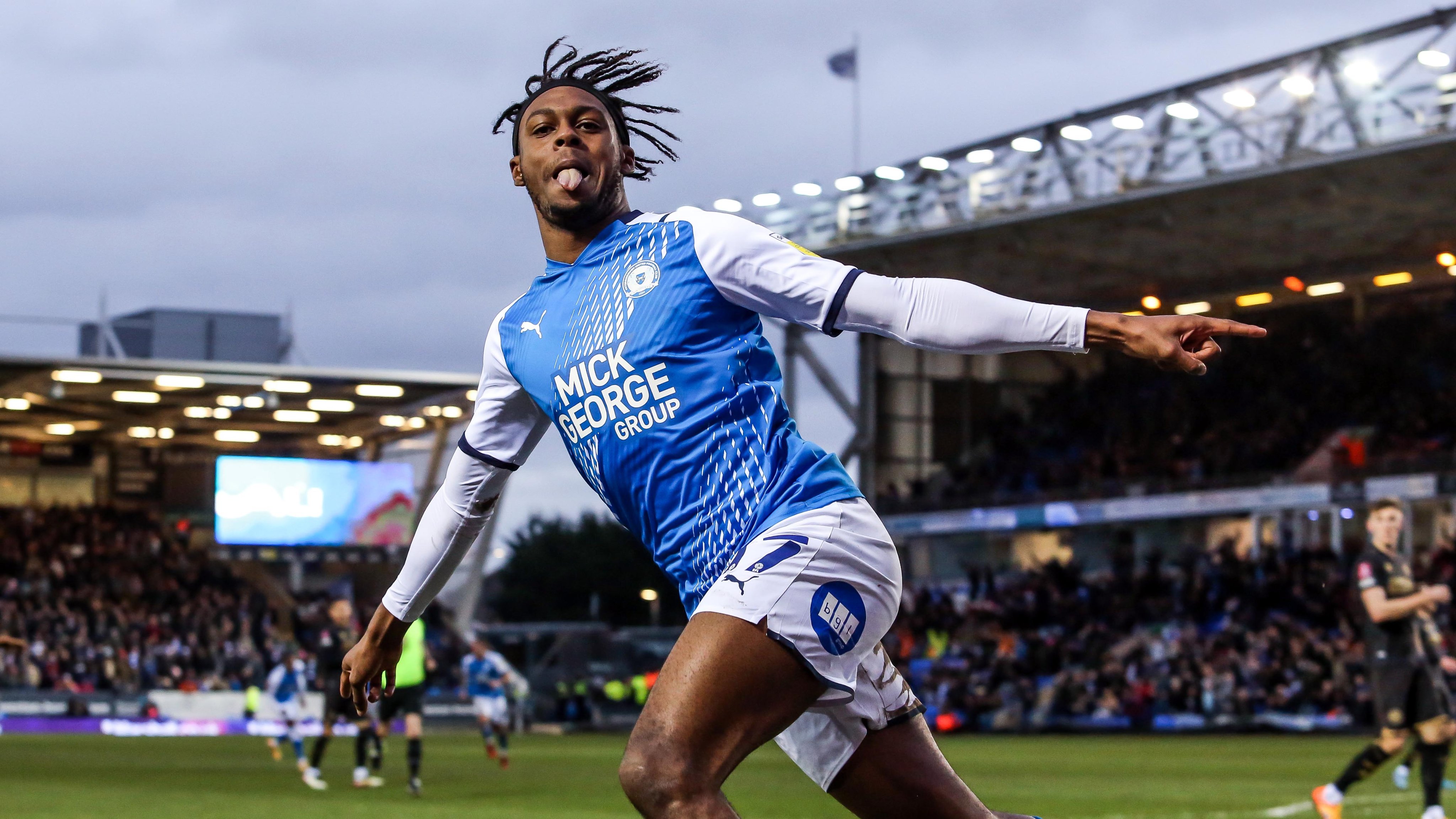 So... It looks like this could very well be the last season that Josef Martinez plays for Atlanta United. And with the legacy he has established at this club, it's going to be a close to impossible task to replace him, In fact, there is NO way to replace him but whoever the next Atlanta United president might as well try. Hence, I have decided to look for a replacement that Atlanta United can sign whether it's an international spot, maybe signing our Ronaldo permanently, a Trade, or even an academy promotion. So here is my first Idea and so far, my favorite:
Ricky-Jade Jones is a 19-year-old (about a month away from 20) English Striker playing for recently relegated English League One club Peterbourough and at one point was being closely pursued by Arsenal, Manchester United, AND Liverpool. However, ever since then, the hometown starlet has lost all the attention that surrounded him in his 15 minutes of fame and now doesn't even start for the League One club anymore. To most people, this sounds like a failed career and he'll spend the rest of his career in the lower leagues of England, but in my opinion, potential is never lost and what better league to make a career comeback than the MLS? If everything went right and Ricky was the next Josef, than what could stop him from really going to a team like Liverpool?
Now, moving to the playing style, Jones is 6 foot and has a good build, he is strong, never shies away from pressing tackling the defender, and is assertive and aggressive. Jones could be the solution to the ATL front line as his physical presence and constant pressing could force the ball out and give players like Thiago Almada and Marcelino Moreno the space that gets the team goals.
If you are more interested in Ricky-Jade Jones, I will link a highlight video below and feel free to give me some more ideas for future analyses (pretty sure that's the plural) and posts, but for now, see ya bye!
(Oh and I forgot to mention, he's fast AS HELL, I mean the dude can run)
Here's the video: